The Data Management Maturity (DMM)
Model defines the components, business processes and capability areas required for effective data management. It provides standard assessment criteria that organizations can use to evaluate data management goals against documented best practice. It defines the 'what and why' of data management at both an objective level and from the perspective of practical implementation.
The DMM was created via collaboration of data management practitioners, operations managers, IT professionals and representatives of lines-of-business across the financial industry. It establishes the assessment criteria and requirements for achieving alignment on strategy, implementing governance mechanisms, managing operational components, defining dependencies, aligning data with IT capabilities, ensuring data quality and integrating data into business processes.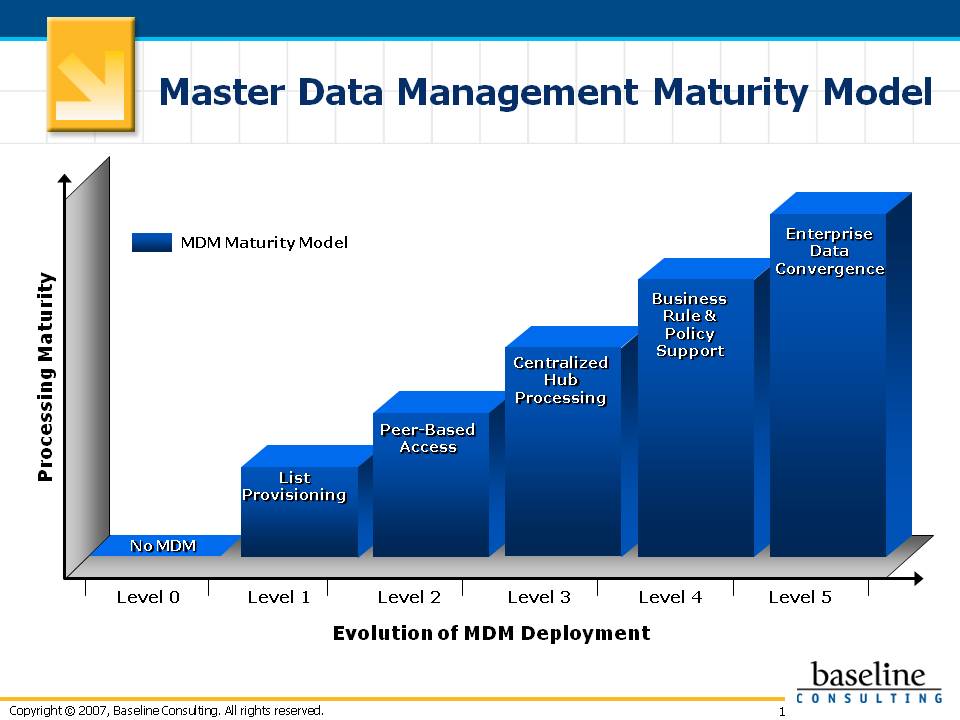 ---------------------------------------------------------------------------------------
See this video :